What we do
Our mission is to assist startup and rapidly growing companies with the resources they need to get off the ground, develop effective business strategies, and successfully execute their plans.
Angel investments
We invest in startup companies that we think have what it takes to be successful.
Venture consulting
We provide advice and consulting services to entrepreneurs who are just starting out or facing significant challenges.
Partners
We work with incubators, angel groups, venture capital firms, and angel investors on great deal flow.
20 years of angel investing experience
We are business management consultants with over 20 years of experience in a wide range of disciplines, including strategic planning, marketing, management, finance, organizational development, operations research, and high technology. We have consulted to Fortune 500 companies, government agencies, and helped launch numerous startup companies.
Our Team
Over 20 years in venture consulting and angel investing
Over 20 years of consulting experience with organizations in both the public and private sectors in the areas of strategic planning, business process re-engineering, marketing, management, and information technology.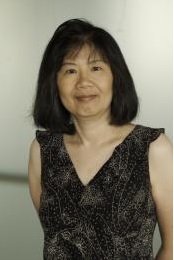 Nancy Lee
EVP, Director of Financial Services
Over 20 years of experience in providing accounting system design and maintenance, office administration, financial reporting, cashflow analysis, resource management, benefits administration, and specialized training to small and mid-size companies in the engineering, high tech, community service, environmental education, local government, and other industries.
Team bios